One of the best things about WordPress is the support for plugins. With the help of WordPress plugins, you can add more functionality to your website. Here are 7 WordPress plugins that I think everyone should install on their blog in order to take advantage of the potential of WordPress and grow their blog.
WordPress plugins make it extremely easy to automate a lot of tasks like compressing and optimizing images, monitoring website security, taking automatic backups, and a lot more. Below, you will find a list of plugins to use.
Just go through the list given below and look for plugins that might be a potential fit for your website. A link to download the plugin from the WordPress repo will be provided as well.
What are the Best Plugins for WordPress?
1. Yoast SEO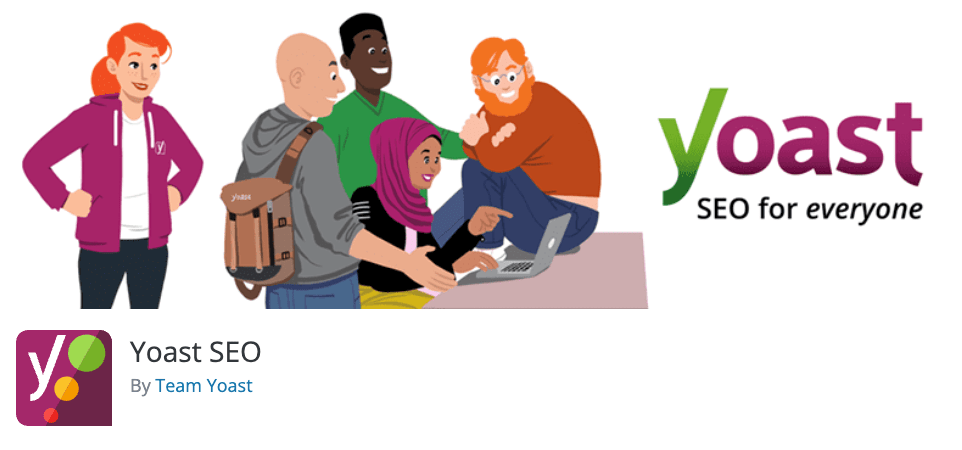 Yoast SEO Plugin is the most popular SEO plugin for WordPress which is used by over five million people and it's not hard to see why. This plugin helps you to write better content, provides guidance on how to optimize your page for Google, checks for readability issues and contains a host of other tools that help you to SEO optimize your website.
Yoast SEO is a must-have for any WordPress website out there. Yoast SEO plugin can help you in generating an XML sitemap that you can submit in the Google search console and Bing webmasters to help you index your website faster.
As you write the article, the Yoast SEO plugin can suggest things to do so as to make the blog post optimized to rank higher in Google. For example, Yoast will tell you how many times do use the target keyboard in the article, mention a meta description, check readability, search console integration, etc.
2. Contact Form 7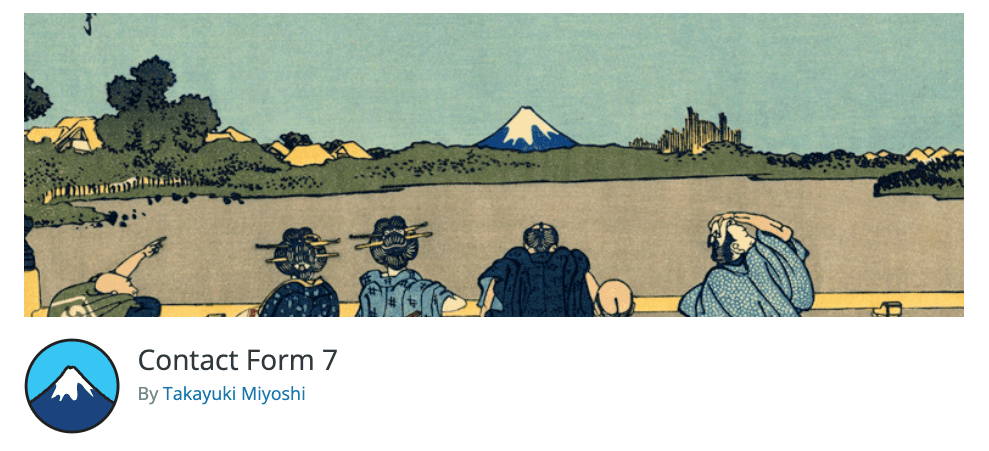 Contact Form 7 is a powerful and flexible plugin for WordPress that allows you to accept contact form submissions, plus edit or redirect them right on the page. It is a must that every WordPress website should have a Contact page. Contact Form 7 can be used to create a simple and functional contact form in a few clicks.
Contact Form 7 has many features beyond basic contact form usage — custom fields, Ajax submission handling, "message posted" notification events, mobile device support, and a customizable UI to make it easy to use.
Contact Form 7 is very simple to configure and you don't need to handle any lines of codes to make it work. Once created, anytime someone sends a message using the contact form, the admin of the website will get notified about the same.
3. UpdraftPlus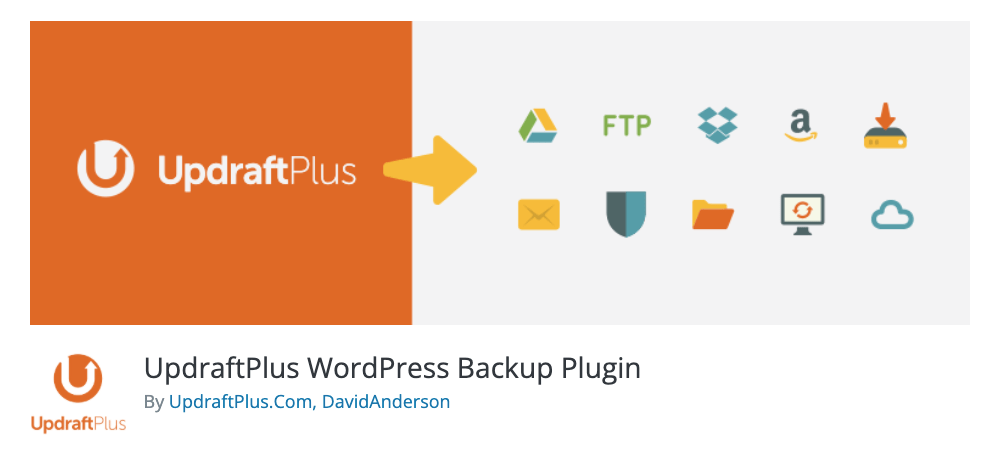 If you are looking for a backup/restore plugin for WordPress, you might want to try the UpdraftPlus WordPress plugin. This plugin is an easy-to-setup backup and restore tool for your WordPress site, with an extensive list of available options that are great for any type of website.
We don't know what might happen the other day. It is always advised that you keep a couple of backups of your website every time. In the future, if anything goes wrong, you can easily restore the website with a single click.
UpdraftPlus is a backup and restore plugin which you can use to take an entire backup of your WordPress website including the database, uploaded files, themes, and plugins. What's more interesting is that you can easily restore the backup with a single click.
UpdraftPlus can be integrated with third-party cloud storage services like Amazon, Google Drive, Box, etc to directly send the backup to a remote storage location. Furthermore, you can also download the backup file directly to your PC as well.
4. Wordfence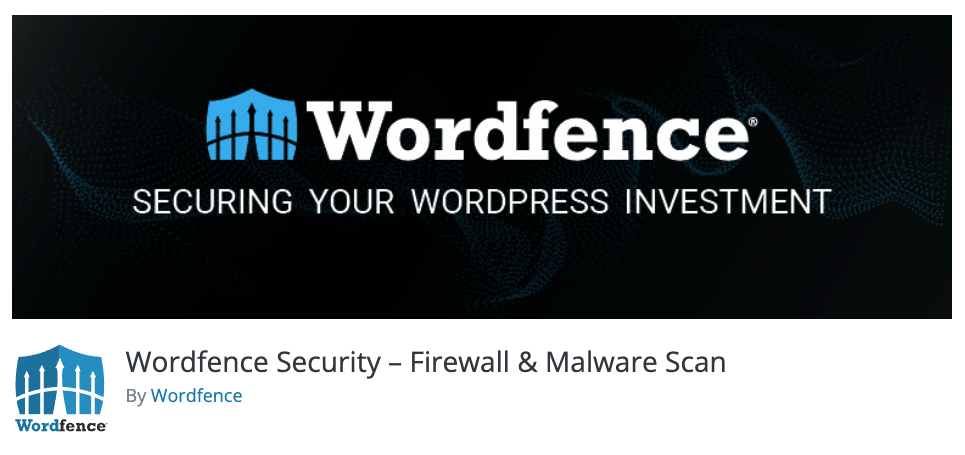 Wordfence is an open-source WordPress Security Plugin that helps you to protect your blog against malicious attacks. It also helps in blocking spam comments and publishing unwanted posts by spammers on your blog.
In addition, it comes with many other features like brute force attack protection, virus scanning of files, code hardening for security patches, SQL injection prevention, IP blacklisting protection, and more to help ensure the safety of your website or blog.
The plugin has been downloaded over 4 million times to date and it claims the crown as one of the most popular plugins for WordPress out there.
5. WP Rocket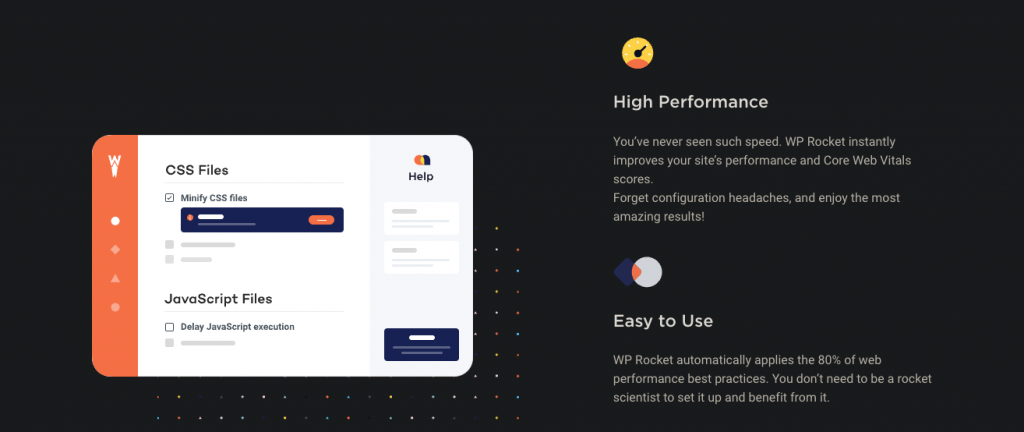 Every site owner wants their website to load blazing fast. There are tons of plugins that will let you speed up your WordPress website and WP Rocket is one of them.
In short, WP Rocket is a caching plugin that will help you to reduce your website load time and increase Google PageSpeed and Core Web Vitals scores. And the best part of using WP Rocket is that it is a plug-and-play plugin. Meaning that you can simply enable the plug-in and it will do the rest by itself.
WP Rocket is extremely easy to configure. You won't find it difficult to use the plugin even if you don't have any coding skills at all. Definitely check out WP Rocket to speed up your WordPress website instantly.
6. Optimole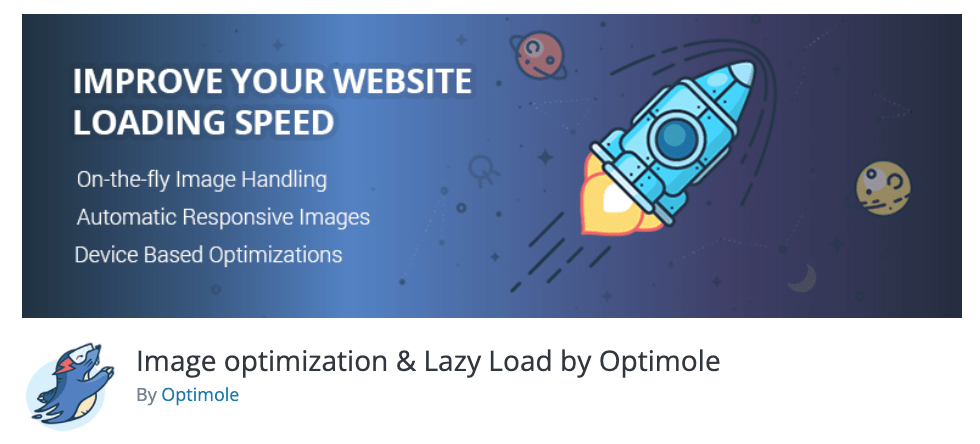 Optimole is an image compression and delivery plugin for WordPress which will help you to compress images and display them fastly using their CDN. Compressing and managing images on your server can be very resource-intensive, this is where plugins like Optimole come into play. All sorts of image compression, resizing and delivery happen from Optimole's server.
With Optimole, you can compress images on your websites up to 80%. This way, you can increase your website loading speed and decrease server load.
Another interesting feature of Optimole is that the plugin itself picks the right image resolution based on the visitor's web browser and viewport. It will help you to display the perfect image according to the device that your visitor is using.
7. Broken Link Checker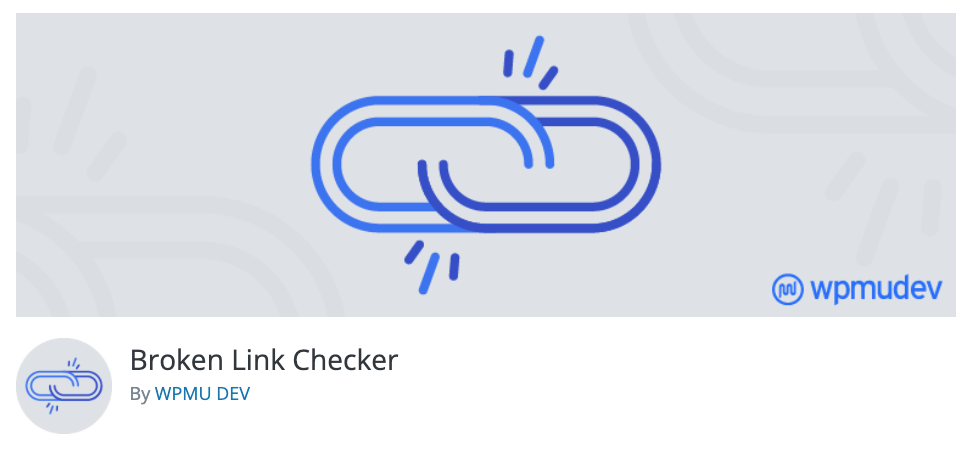 No one likes navigating to an error 404 page on a website. Oftentimes, a lot of links that we add to our website might go down or get changed. In this case, when the user clicks on any such links, they will land on an error 404 page.
This can seriously affect your performance on search engines and also will result in a poor user experience.
This is where the Broken Link Checker WordPress plugin comes into play. This is a simple plugin that will let you know about every broken link that exists in your WordPress website. Once installed, the plugin will actively monitor all the links on your website and let you know whenever a link is broken.
You can either replace the link with another or completely remove the link from your website using the same plugin.
Broken Link Checker is a must-have WordPress plugin for every site out there.
8. CookieYes GDPR Cookie Consent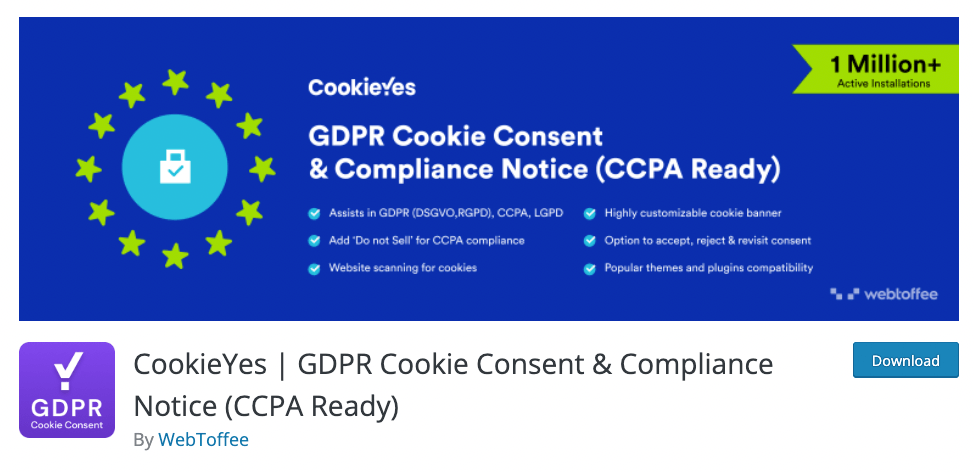 If you have visitors from European countries, it is mandatory that you should show cookie consent to the visitors. CookieYes is one such cookie consent plugin for WordPress that will help you to make your website GDRP compliant.
Once installed, the plugin will automatically show the WordPress cookie notice with two buttons – Accept and Reject. The cookies will only be rendered after the visitors clicks on the Accept button. The plugin can also help you to add CCPA 'Do Not Sell My Personal Information' notice as well.
Furthermore, you can fully customize the looks of the notice popup the way you want, so that you can match the theme of your website.
Final Words
These are some of the must-have WordPress plugins that you should add to your website. Sure, the list is definitely not complete and the plugin that you should use on a website greatly differs depending on the type of the website and the kind of functionalities you need.
The plugins mentioned in this article are something that every website might need. So go through the list and see if you missed any important plugins to use.