The global e-commerce sales amount is expected to hit a whopping 7.4 trillion dollars by the end of 2025 as compared to 4.9 trillion dollars in 2023.
It's clearly evident that eCommerce is on the rise and thousands of new people join the force every day. The number of people shopping online has increased, and so has the number of eCommerce websites/apps.
It's now easier than ever to quickly start an eCommerce website using an e-commerce platform. These e-commerce platforms come with anything and everything that you'll need to quickly start your online store.
Whether it be to sell digital assets or physical items, the eCommerce platforms mentioned below got you covered.
So, let's take a look at some of the best eCommerce platforms and how it compares with the competition.
What is the Best Ecommerce Platform in 2023?
No matter what type of business you have, there is an eCommerce platform that can help you succeed. By choosing the right platform for your specific needs, you can streamline your operations, save time and money, and increase your sales.
1. Shopify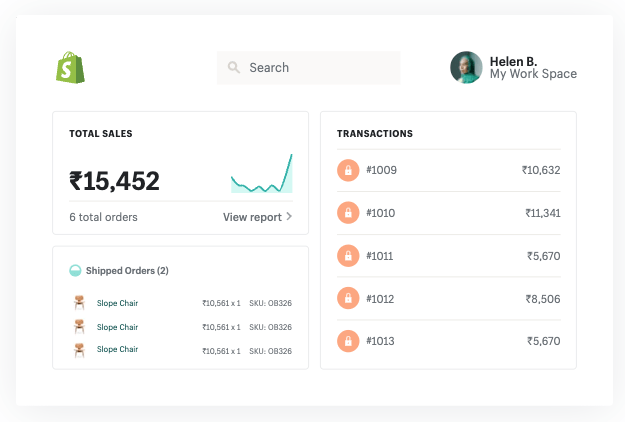 Shopify is one of the most popular eCommerce platforms on the market today. Shopify is a hosted platform, which means that you don't need to worry about hosting your own website or managing server infrastructure. Shopify takes care of all of that for you.
One of the most appealing features of Shopify is its ease of use. Shopify is designed to be simple and straightforward, even for users who are not tech-savvy. Another significant advantage of Shopify is its scalability. Shopify can accommodate businesses of all sizes, from small businesses to enterprise-level organizations.
Additionally, Shopify offers a wide range of features and plugins to extend the functionality of your website. At the time of writing this article, Shopify powers more than 400,000 online stores.
A bunch of things that I didn't like about Shopify are their product permalink structure and limitations on the number of product variants that you can have at a time.
Highlighted Features:
Ready to apply themes that can be imported in a single click
24/7 customer support
Shopify apps to further extend and add new functionalities to your online store
Automatic tax calculations
Powerful and insightful reports
Neatly designed dashboard
Pricing:
Basic – $29/month
Shopify – $79/month
Advanced – $299/month
2. Zyro
Zyro is an eCommerce platform that helps businesses to create and manage their online store. Zyro offers a range of features to help businesses grow their online sales, including a drag-and-drop site builder, a product management system, and a payment gateway.
Zyro also offers a range of marketing and SEO tools to help businesses promote their products and drive traffic to their site. In addition, Zyro provides 24/7 customer support to help businesses with any questions or problems they may have. Zyro is an intuitive and easy-to-use platform that is perfect for businesses of all sizes.
If you hate coding and don't want to invest a lot into the development side of things then Zyro might be the one to go with.
Highlighted Features:
Free domain for 1 year
Easily design and create your online store in a single click
Easy to use user interface
Tons of payment options to accept payment from customers from any part of the globe
Support for discount codes and coupons
24/7 customer support
Easy to add and edit products on your online store
30-days money-back guarantee
Pricing:
Website: $2.61 per month
Business: $4.41 per month
Online Store: $8.01 per month
Advanced Store: $14.31 per month
3. BigCommerce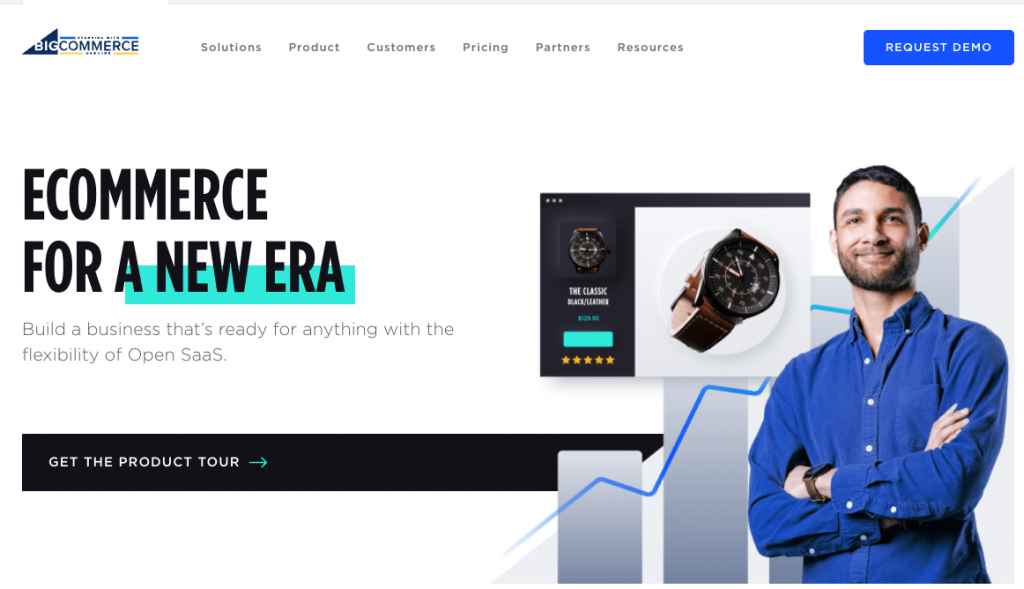 If you have some big plans and want a highly scalable eCommerce platform with all features then BigCommerce might be the one to go with.
Search Engine Optimization is something of serious concern when it comes to any website on the Internet. BigCommerce comes with a lot of options that let its users configure various aspects of a website's SEO easily.
As I mentioned earlier, BigCommerce is highly scalable, meaning that, even if your online store gets huge in the future, BigCommerce will still be able to power it up without any hiccups. Since it is highly scalable, getting used to the whole user interface and the way BigCommerce works might take some time. But once you are used to it, it should be a problem for you anymore.
A good number of popular brands from a variety of industries use BigCommerce to power up their online store.
BigCommerce even comes with a WordPress plugin that you can use to integrate BigCommerce into your WordPress-based website letting you handle all the resource-intensive tasks with BigCommerce servers on the back end.
24/7 support, high scalability, payment processing, easy inventory management, etc are a few other features that make BigCommerce really attractive.
Highlighted Features:
Highly scalable to support online e-commerce stores of any size
Ability to integrate with WordPress
24/7 support
Lightning-fast store performance with Google Cloud Platform
Flexible framework
Integrate with various other services and apps to make things even better
Pricing:
The Standard paid plan starts at $29.5 and for BigCommerce Enterprise, you need to contact the sales team for custom pricing depending on your needs and the size of the online store.
4. Wix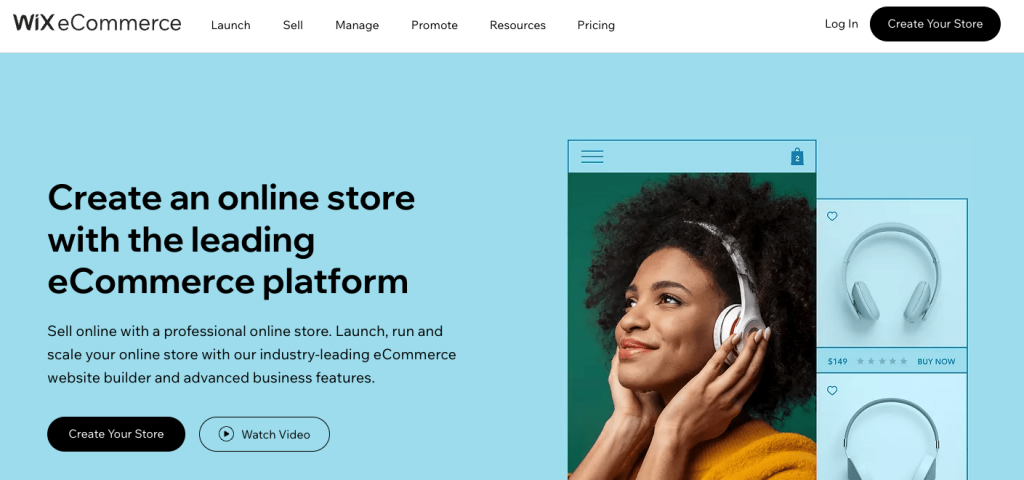 A lot of you might be already knowing about the popular drag and drop website builder Wix. Wix is one such platform that let you design your dream online store without touching a single line of HTML or CSS. You sign up for their plan and then use a template to quickly get started.
Nowadays, as more people are using mobile devices to access the internet, Wix perfectly optimizes your online store for mobile users.
You have plenty of themes to choose from and what's more interesting is that you can import any of them including all the styles in just a single click.
To make things even simple and hurdle-free, Wix even has an online app market where you can add additional apps/plugins to extend the functionalities of your website or online ecom store.
Highlighted Features:
Ready to import pre-made templates that can be imported in a single click. Never touch a line of code again.
24/7 support for any kind of technical assistance on demand.
Integrated payment gateway. Forget about the hurdles of setting up a payment gateway as Wix comes with one on its own.
All plans in Wix come with unlimited bandwidth. Since Wix has support for video uploads, never worry about you running out of bandwidth.
Pricing
Combo Plan: $14 / month
Unlimited Plan: $18 / month
Pro Plan: $23 / month
VIP Plan: $39 / month
5. Square Online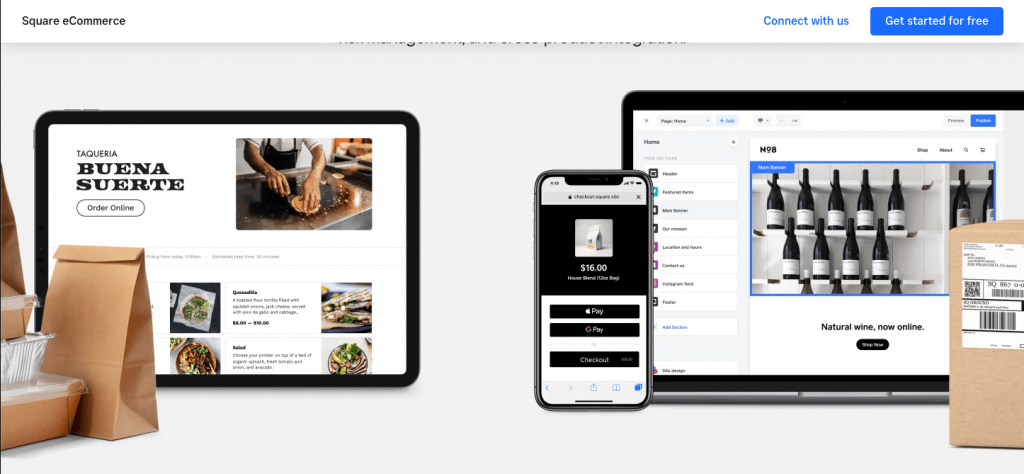 The popular POS system, Square, has recently launched an online eCommerce platform to let anyone create and launch an online store. It's called Square online and it makes the creation of an e-commerce website so simple and easy.
Similar to many other online e-commerce platforms, Square Online too, comes with a lot of pre-built templates that you can import in a single click. Once created, you can instantly start adding products, their prices, images, and description.
As for the transaction fee, you are required to pay 2.9 percent + $0.30 per transaction.
Various social media integrations make it easy to share your online store and products to various platforms. Apart from that, Square Online also comes with a bunch of SEO tools and configurations that you can use to SEO optimize your e-commerce store.
The online payment gateway allows you to capture payment from the customer with ease. You're not required to struggle setting up a payment gateway as Square Online got you covered on that.
Highlighted Features:
Pre-built templates that can be imported in a single click
Online payment gateway to capture payments
Easy to use user interface
Powerful social media integration
Comes with various SEO tools to SEO optimize your eCommerce website
Virtual terminal to accept payments over the phone
Distribute gift cards
Send marketing and promotional emails
Pricing
Professional Plan – $12/month
Performance Plan – $26/month
Premium Plan – $72/month
What is an eCommerce Platform?
Ecommerce platforms are software solutions that businesses use to create and run their online stores. The platform provides the infrastructure for businesses to sell their products and services online and includes features such as a shopping cart, payment processing, shipping integration, and inventory management.
Ecommerce platforms can be either self-hosted or hosted by a third-party provider. Self-hosted solutions give businesses more control over their store, but require more technical expertise to set up and maintain. Hosted solutions are easier to use and require less technical knowledge, but businesses have less control over their store and may be subject to additional fees.
What Are The Benefits of Using an Ecommerce Platform?
When you're looking to start selling products online, one of the most important decisions you'll make is which eCommerce platform to use. There are a number of different platforms available, each with its own set of features and benefits. So, which platform is best for you?
Here are some of the benefits of using an eCommerce platform:
Ease of Use: Most eCommerce platforms are easy to use, making it easy for you to add products, set up payment processing, and manage your store.
Wide Range of Features: Ecommerce platforms provide a wide range of features, such as shopping carts, product catalogs, payment processing, and shipping options.
Forget the technicalities: eCommerce platforms let you invest the bulk of your time into what matters and forget about the technicalities of managing it
Easy to design: You can design your website the way you want and customize the same with little to no coding knowledge. Some platforms even let you add custom HTML and CSS to take advantage of full customization
Conclusion: The Best Ecommerce Platform
Ecommerce platforms provide businesses with a cost-effective and convenient way to sell their products and services online. By choosing the right platform, businesses can improve their reach, increase their sales, and streamline their operations. While there are many different eCommerce platforms available, each has its own unique features and benefits.
To determine which platform is best for your business, it is important to consider your specific needs and goals. With so many options available, finding the right eCommerce platform can be daunting. However, by taking the time to assess your needs and compare your options, you can find the platform that best meets your needs and helps you reach your business goals.