With the advent of the Internet, making money online is simple than ever. In fact, it has got simple and easy for anyone to make money online in 2023.
There are tons of legit ways by which one can make a living from the Internet. Below given are some interesting and realistic ways to earn online. It doesn't matter if you already have a 9 to 5 job, or you are studying, you can try the methods given below to start small and then later turn it into your full-time money-making source.
Making money online has an edge over the traditional full-time job. It gives you the flexibility to work from anywhere and at any time. Ultimately, it gives you more freedom and time to do things. And most interesting, once you set it on autopilot, it will itself make money for you without much intervention of yours.
What Are Some Realistic Ways To Make Money Online?
Go through the different ideas given below and get started with something that you can pull off. Put in consistent efforts, and let the results speak for you.
1. Make Money Blogging
If someone asks me "How can I make money online?". Probably, the first answer that I will say has to be Blogging. I have been blogging for the last 7 years and it works for me. I manage to make thousands of dollars every month just from blogging alone.
There are a number of different strategies that you can employ to make money blogging. It can be affiliate marketing, ad monetization, sponsored article publication, direct advertising, etc.
Below given are the simple steps to quickly get started with blogging.
First of all, find a niche to start your blog. It should have good revenue potential.
Next is to register a domain and buy hosting. And also configure WordPress.
Setup ad monetization/affiliate marketing or other strategies that work for you.
Do on-page SEO and off-page SEO including link building
Grow your traffic and make money blogging.
You can tools like Semrush or Ahrefs to find topics to write about and also use Google Trends to find how trending is the topic.
I personally know a lot of bloggers who make more than $100,000 every month on a consistent basis. If you can keep aside a few hours every day then you can too, get started with blogging and a make living out of it.
2. Freelancing
Freelancing is when you sell your skills for money. You can engage in a short-term contract for fixed pay or hourly pay. You work with your clients and once the work is done, you move on to the next client.
Freelancing is one of the best ways to make money online. Let's say you are really good when it comes to the content writing side of things. Now, you can register for an account on some freelancing websites like Fiverr, Upwork, etc, and post your work there.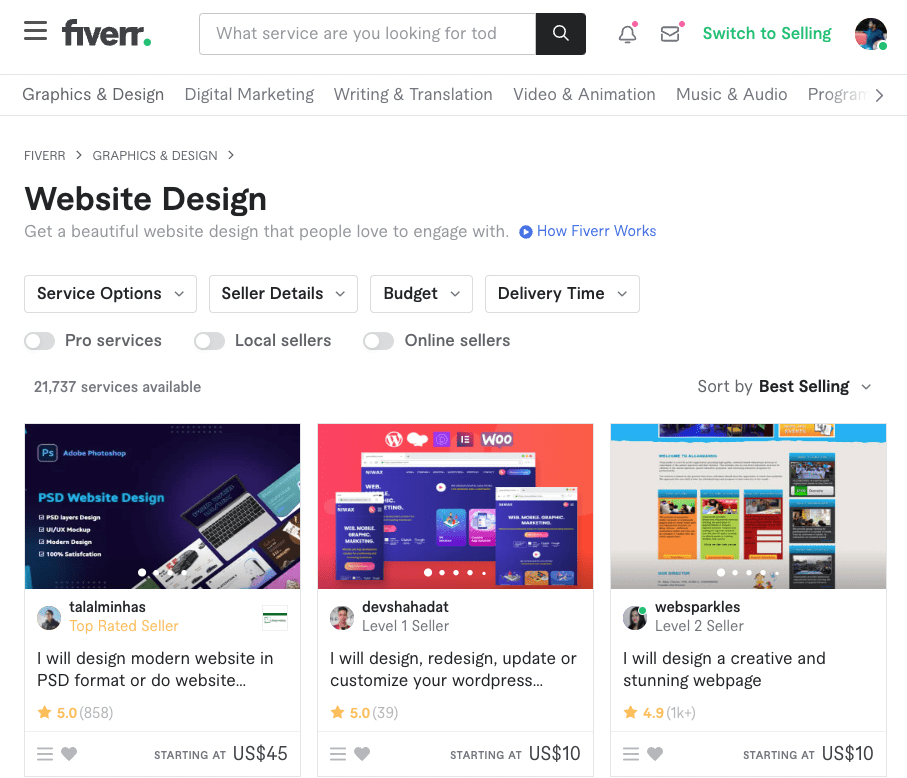 Finding new clients can be a bit challenging initially, but once you get on track, it gives you the ultimate flexibility and you are not required to work under anyone.
It is to be noted that almost 31% of freelancers in the US make more than $75,000 a year, which is more than the average salary a person makes by doing a 9-to-5 job.
Here are some freelancing websites to get started with:
Fiverr
Freelancing
Upwork
PeoplePerHour
3. Affiliate Marketing
Affiliate marketing is when a brand or company pays you some amount as commission for promoting their products and bringing them sales. Almost all leading companies including Amazon have an affiliate program by which you can make money.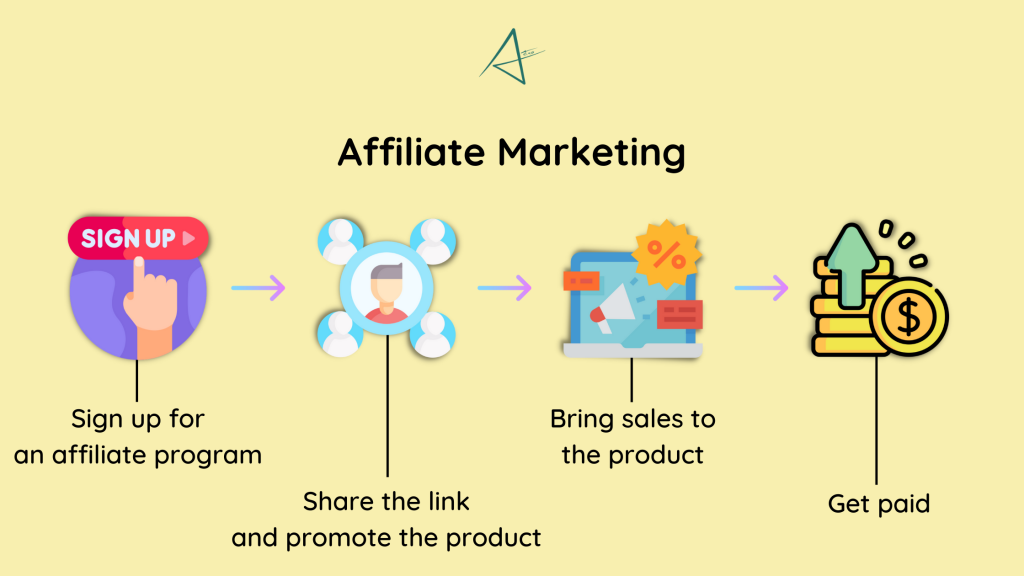 So here is how it works: You sign up for an affiliate account and generate a unique link. Next, you need to share this link (Affiliate link) somewhere and make people purchase the product/service. You can share the link on your blog, YouTube channel, social media handles, forums, etc.
The amount of money you can make via affiliate marketing varies a lot depending on the product you promote and the commission rate. For example, Amazon Associate Programs pays you from 1% to 9% depending on the product. On the other hand, companies like Convertkit, an email marketing software, pay you a 30% recurring commission every month.
Recurring commission means you will get paid a specific amount every month as long as the person you referred stays on their platform. The recurring commission model is very popular when comes to SaaS and software product affiliate programs.
4. Dropshipping
Some of you might be heard of Dropshipping already. Dropshipping is a simple business model where a supplier will store, package, bill, and deliver products on behalf of you. All you need to do is make some sales. And rest of everything including logistics will be taken care of by the supplier themselves.
Dropshipping works in four simple steps:
Your customer places an order for a product through your website
You send the order details including the delivery address to the supplier
The supplier then packs the product and ships the same to your customer
You get paid!
A lot of people are making thousands of dollars consistently with Dropshipping business models. And what's more interesting is that you only need to spend a little money to get started with this whole dropshipping thing.
If you want to quickly get started with drop shipping then Shopify Dropshipping might be the way to go.
For inspiration, here is a dropshipping success story.
5. Starting a YouTube Channel
Would you believe that a 7-year-old kid made about $22 million in 2018 just from YouTube?
Every other person in the neighborhood now has a YouTube channel. If you love creating videos and want to make living out of it, then YouTube is the way to go with. YouTube is a platform with more than 1.7 billion unique monthly visitors and is the second most visited website on the planet.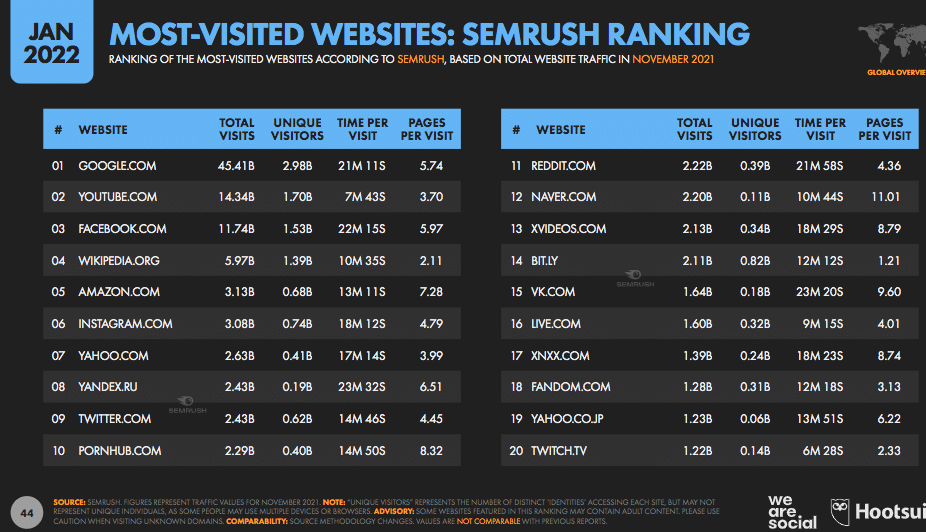 Starting a YouTube channel is simple and takes less than 10 minutes. In order to get started with a YouTube channel, you should have basic knowledge of using a camera to record yourself, do basic video editing, and have good presentation skills.
Below given are some ways by which you can make money with a YouTube channel:
By showing Ads via YouTube Partner Program (YPP)
Affiliate marketing
Brand deals and sponsorships
Super chats and donations
I personally have multiple YouTube channels and it is making me a decent income every month, and that too, without investing much time on it. Some evergreen content that I posted on the channel a few years back is still making me money on autopilot.
6. Create an Online Course
Another interesting way for making money online is by creating and selling online courses.
Let's say that you are extremely knowledgeable in a particular topic. If you are sure that you can teach other people about the same and spread knowledge then you can create an online course around the same and sell it on platforms like Udemy, Skillshare, or even sell it on your own website using an online course platform.
Successful online course creators have made more than a million dollars from selling online courses alone. If you already have a follower base or regular visitors on your website then it will be easy for you to find customers or students for your course.
Creating a course from the ground up might not be that easy. But if you are ready put the effort into researching and content production then it can really pay you well.
Just go through Udemy, Coursera, and Skillshare and search for some courses. Take a look at the number of enrolled students and their reviews to find the potential of an online course. If convinced, start one on your own.
Wrapping Up
Making money online is very simple in the 2020s, provided that you are ready to put effort and time into it.
If you are someone like me who hates a 9-to-5 job and want to live a boss-free life then these ideas mentioned above can be life-changing for you.
You can choose to create and sell online courses, sell your skills on freelancing websites like Fiverr, or even start dropshipping with little-to-no investment.
And to wrap it up, all I want to tell you is that things take time. If you are ready to wait patiently, put in consistent efforts, and work smarter, it's for sure that you can too, make money online and live the life of your dream.
Good luck.